Kennel Caccia är en liten kennel. Vi har endast fött upp 22 valpkullar med totalt 130 valpar sedan starten år 1987. Därför är vi stolta över våra fem egenuppfödda ledarhundar och att två av våra hanhundar har gått i avel för ledarhundsändamål både i Sverige och Norge.
Caccia Leslie Howard och Caccia Grace Kelly är båda barnbarn till Taleem Give N Take At Tapeatom.
2016-03-29 klarade Caccia Leslie Howard sitt slutprov hos Assistanshundskolan och är därmed färdig Ledarhund. Stort grattis!
Caccia Grace Kelly stannade som avelstik hos DISA Dogs in Service & Aid AB och fick sin första valpkull 2015-12-20. Vi önskar henne många fina ledarhunds-/assistanshundsvalpar i framtiden.
Kellys valpar / Kelly's puppies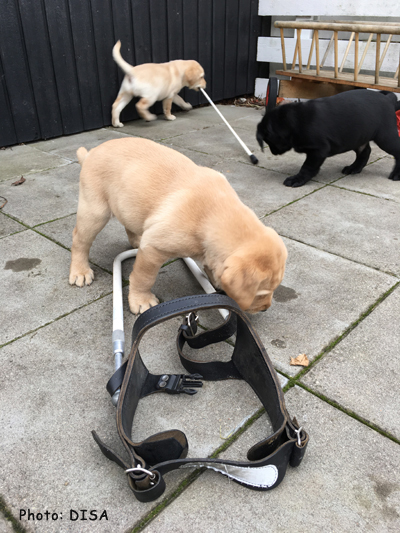 Inga apporter här inte utan Kellys valpar tränar på
ledarhundsattribut i stället.
Kelly's puppies playing with Guide dogs equipment.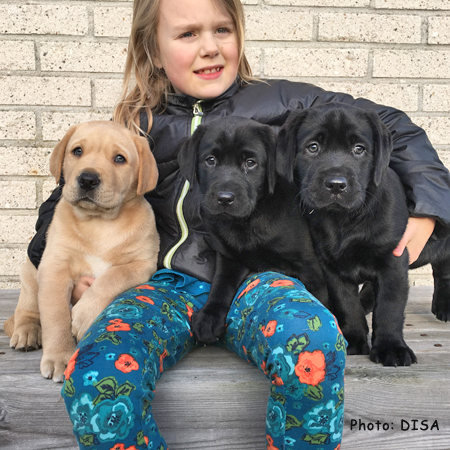 Valpar efter Kelly & Bulten / Puppies by Kelly & Bulten

Valpar födda 2013-10-10
e. Rocheby Checkmate u. Caccia Kitty Drew

Leslie

Caccia Leslie Howard

Kelly

Caccia Grace Kelly

Leslie
vår 6:e egenuppfödda ledarhund
our 6th homebred Guide dog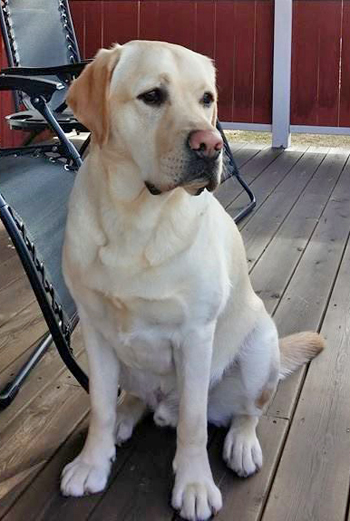 Caccia Leslie Howard hemma hos fodervärden
/ by his caretaker Anna-Karin Nauclér.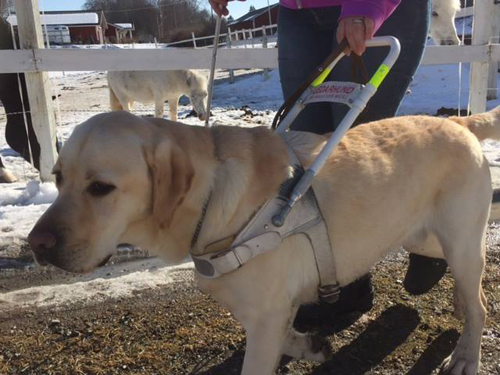 Caccia Leslie Howard i tjänst / at work


Caccia labradors is a very small kennel. We have had but 22 litters with 130 puppies since the start in 1987. Therefore we proudly present our five homebred Guide Dogs for the Blinds below. We are also very proud of the fact that two of our homebred males have been used for Guide Dogs purposes here in Sweden as well as in Norway.
Caccia Leslie Howard and Caccia Grace Kelly are both grandchildren to Taleem Give N Take At Tapeatom.
On March 29, 2016 Caccia Leslie Howard did his final exams and can now call himself a Guide dog. Well done!
Caccia Grace Kelly stayed as a brood bitch with DISA Dogs in Service & Aid AB. On December 20, 2015 she had her first litter. Hoping for many fine puppies out of Kelly in the future.